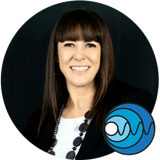 Meet Teresa, our Territory Sales Representative. She and her team can assist with all service inquiries.
Nemalux addresses industrial LED lighting needs with our in-house specialists.
Sometimes, a minor feature can solve a significant challenge for your project. We provide standard and tailored solutions to address specific lighting needs.
LET'S TALK ABOUT LIGHTING!