Nemalux lights allow for a pole spacing of 12m on the center. This spacing doubles the distance compared to conventional walkway lights.
Conventional lights often need improving for industrial walkways and platforms.
They deliver high contrast ratios between poles, resulting in poor visibility. Poor optical control forces the installation of more fixtures and support structures. These poles often mandate a 25° or 45° tilt.
HID fixtures generally have a high maintenance cost and consume up to 100% more power per fixture.
Furthermore, bulbs remain susceptible to vibration and experience premature failure.
---
Install up to 50% fewer Nemalux lights on walkways utilizing superior optics and a range of beams. Nemalux fixtures distribute light 12 meters, double that of conventional fixtures.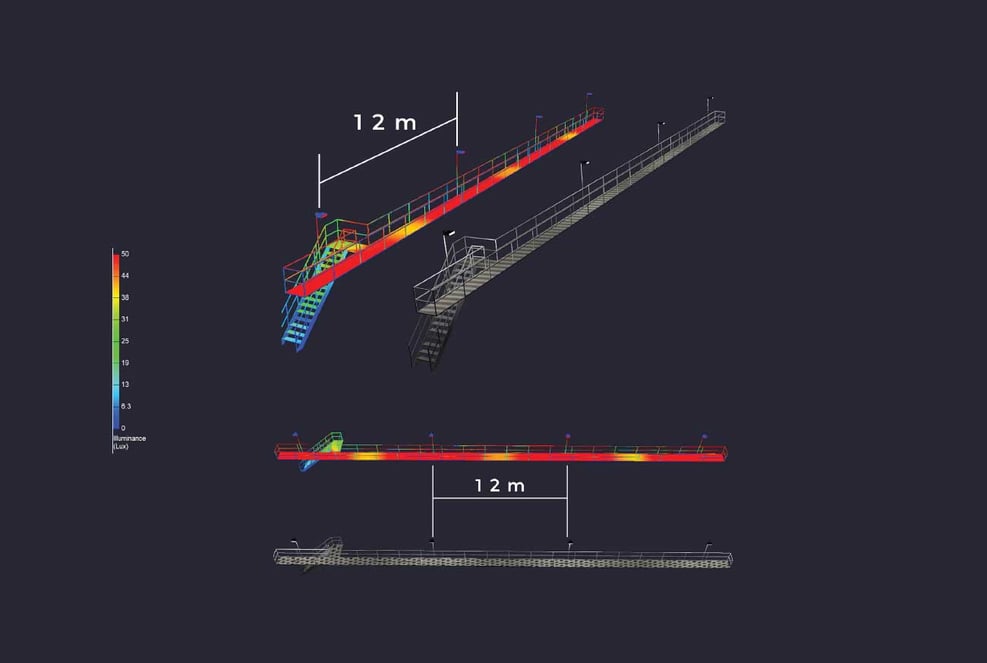 After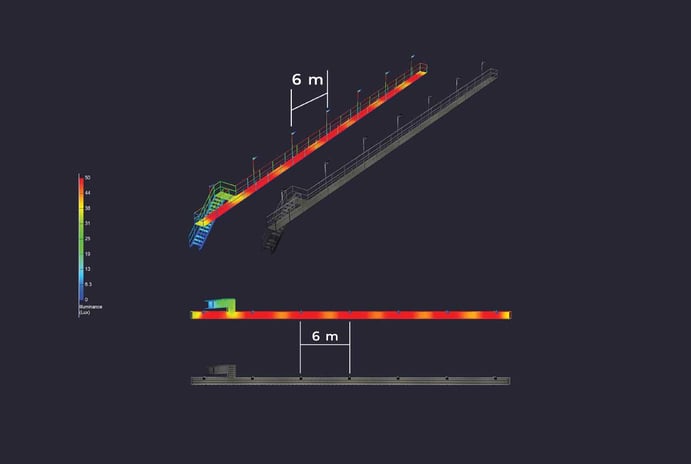 Before
Nemalux's MR and XR models offer superior performance in a convenient package.
Fewer fixtures illuminate in longer sections using type 1 or 2 distribution patterns. Conducting a one-to-one replacement still reduces power consumption by over 50%. Slip fitters and other mounting options support retrofit and new projects.
Turnkey pole assemblies reduce installation time for new projects. MR and XR allow the through-wiring of fixtures on a single circuit. 100% field serviceable components extend system life and reduce life cycle costs.

High-output, optically-controlled LED lights:
Models ranging from 3,000 to 20,000 lumens

Mounting heights of 8' - 25'

Suitable for harsh and hazardous locations

​

IDA - Dark Sky certified variants are available

Class I Division 2 I Class II Division 2 I Zone 21 (XR) ratings
Nemalux LED lights provide enhanced safety on industrial walkways, catwalks & platforms. Our luminaires reduce maintenance and total lifecycle costs. Our fixtures are more energy efficient than legacy HPS or MH fixtures. Making Nemalux a great lighting replacement option for conventional walkway lights. Our lighting design services can support project implementation and improve outcomes.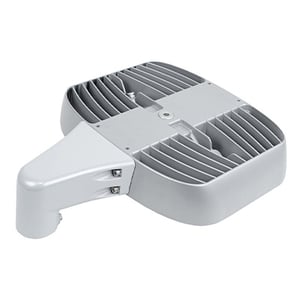 MR is a versatile, hazardous location-rated LED luminaire designed for industrial applications. The 3,000 - 6,000K fixture has a mounting height of 8' to 14'. It features lightweight, low-profile aluminum housing for ease of installation and a high-efficiency optical design for improved illumination.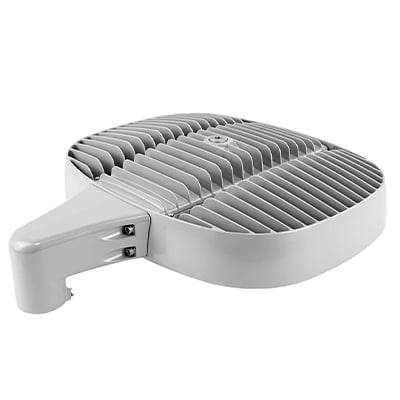 The XR is a versatile LED fixture designed for applications in extreme environments. The 8,000 - 20,000K fixture has a mounting height of 8' to 25'. Thermal load separation permits use in high ambient temperature locations. Lightweight and low-profile aluminum housing for ease of installation. High-efficiency optical design for improved illumination.