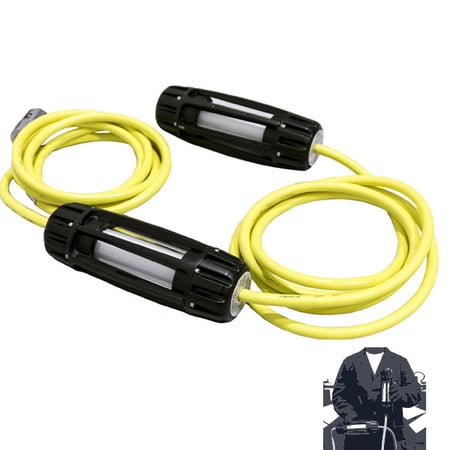 Approved for use in hazardous locations.
Stringer light for temporary applications.
Ambient temperature range is -50°C to +70°C.
Input voltage options is 120 VAC +/- 10%.
Ingress protection level is IP66/67.
Fixture weight is 1.2 kg (2.6 lbs) per module.
Fixture weight including 10ft of cord is 1.6 kg (3.5 lbs) per module.