The MR LED lights with Type 1 optics illuminate conveyor belts with 50% fewer fixtures.
Upgrading Conveyor Belt Lights
Conveyor belts in the dark of night pose significant worksite challenges. The belt, track, and machinery operating the conveyor belt need sufficient lighting. Good lighting ensures an industrial conveyor belt works well.
Nemalux LED lights are replacement options for high-intensity discharge (HID) lights. This includes high-pressure sodium (HPS) lights and metal halide (MH) lamps.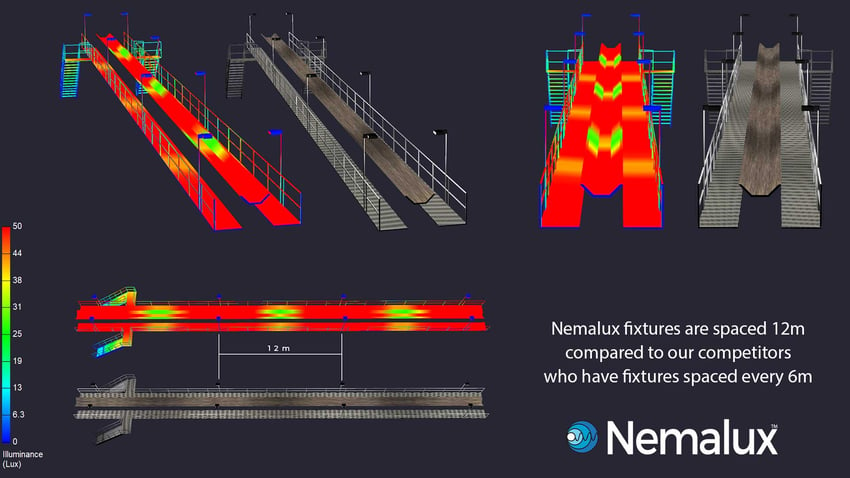 Before
Current conveyor belts & adjacent walkway standards:
Conventional HIDs and standard LED luminaires require a pole spacing of 6 meters. Certain problems presented in industrial areas revolve around poor lighting quality. This causes safety-related incidents, high maintenance costs along with lost productivity. Ordinary light fixtures lack the durability to offer long-term solutions in challenging applications.
After
Nemalux's approach to improving conveyor belt lighting:
Using Type 1 Optics inside the MR fixture, we deliver target light levels with a pole spacing of 12 meters. Reducing pole and fixtures quantity by up to 50%. Generating substantial cost and energy savings.
---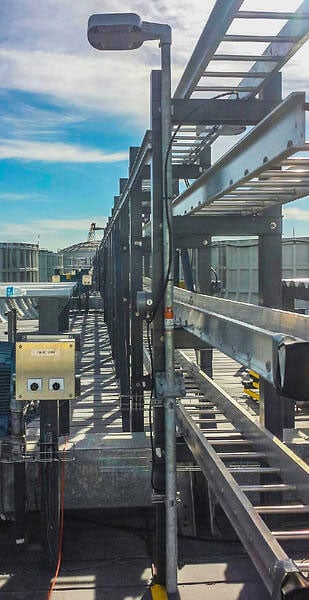 Common issues with older conveyor belt lights
Increased labour

Light spillage & trespass offsite

Poor light quality & distribution

Lights are susceptible to impact & vibration

High power usage for more extended periods




Results from upgrading conveyor belt lighting
Reduced maintenance costs
Reduced power consumption and downtime
Reduced fixture quantity due to superior optics
Heavy-duty fixtures using solid-state technology
Increased visual comfort due to textured lenses & full cut off
Our lighting design service team can assist with implementation.
---
Nemalux's MR and XR models
Offer superior performance in a convenient package. Using type 1 or 2 distribution patterns, fewer fixtures illuminate longer sections. Conducting a one-to-one replacement still reduces power consumption by over 50%. The pole mount and yoke mount accessories make the fixtures Dark Sky certified.
Slip fitters and other mounting options support retrofit and new projects. Turnkey pole assemblies reduce installation time for new projects. MR and XR allow the through-wiring of fixtures on a single circuit. 100% field serviceable components extend system life and reduce life cycle costs.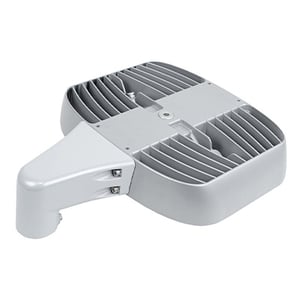 MR is a versatile, hazardous location-rated LED luminaire designed for industrial applications. The 3,000 - 6,000K fixture has a mounting height of 8' to 14'. It features lightweight, low-profile aluminum housing for ease of installation and a high-efficiency optical design for improved illumination.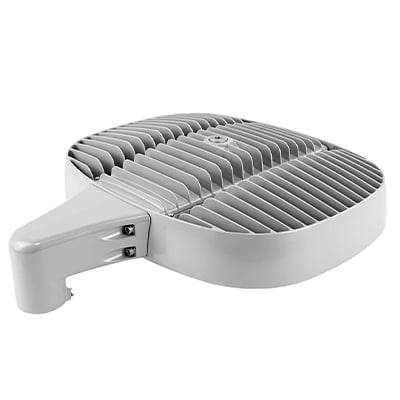 The XR is a versatile LED fixture designed for applications in extreme environments. The 8,000 - 20,000K fixture has a mounting height of 8' to 25'. Thermal load separation permits use in high ambient temperature locations. Lightweight and low-profile aluminum housing for ease of installation. High-efficiency optical design for improved illumination.
---