Class I, Division 2 high bay LED fixtures for hazardous location warehouse lighting.
Hazardous Location Rated Warehouse Lighting
Storing or processing flammable chemicals within a warehouse has potential hazards. High concentrations of explosives vapours due to accidental spills or leaks can occur. Upgrading conventional warehouse lights improves the safety of the work site and personnel.
Legacy HID fixtures in an industrial or hazardous setting are a risk. Many old light fixtures produce heat as a byproduct. Most of the energy converts to heat rather than light.
LED luminaires certified for hazardous location applications mitigate this issue.
Advantages of upgrading to LED Lighting


Class I, Division 2 certified lights do not present a source of ignition
Reduced power consumption compared to legacy HID lights
Reduced maintenance requirements
Improved visual comfort and safety
Lower fixture surface temperature
You are creating a greater sense of security for workers.
Ink and Solvent Storage Room Lighting Design
Lighting designs using Dialux software highlight positive outcomes with the help of AR & XR models. These two high bay lights can provide safe illumination within unique environments. Both products are hazardous locations rated.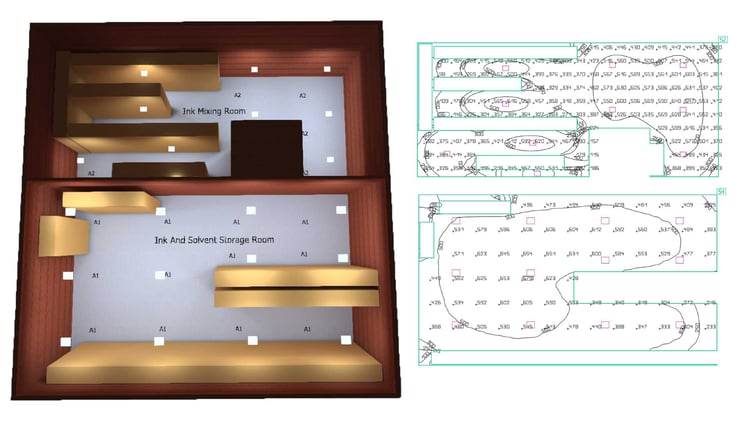 Basic dimensions or complex drawings serve as the starting point for our designs. We then assess the need of each project and illustrate an improved strategy.

This detailed report showcases results with specific Nemalux fixtures installed and in operation. Assuring that selected luminaires and quantities will meet project requirements.
Lighting Guide for Hazardous Location Certifications
LED light fixtures are available in various class ratings. These classes separate into divisions covering a range of requirements.
Definitions of explosion proof and hazardous location ratings.
Nemalux LED products are available to upgrade your facility.
---
Nemalux's AR and XR models
Hook pendant and other mounting options support retrofit and new projects. Turnkey pole assemblies reduce installation time for new projects. AR and XR allow the through-wiring of fixtures on a single circuit. 100% field serviceable components extend system life and reduce life cycle costs.
Nemalux's AR LED Luminaire is a versatile light fixture for harsh and hazardous location use. The 10,000 - 33,000K fixture has a mounting height of 25' to 100'. With a high-lumen output package, the AR delivers exceptional illumination. This fixture survives long-term exposure to contaminated environments. Rigorous cleaning routines do not impact the AR housing and lens.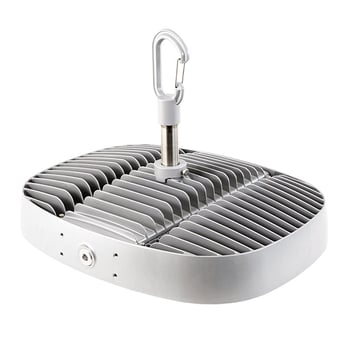 The XR is a versatile LED fixture designed for applications in extreme environments. The 8,000 - 20,000K fixture has a mounting height of 8' to 25'. Thermal load separation permits use in high ambient temperature locations. Lightweight and low-profile aluminum housing for ease of installation. High-efficiency optical design for improved illumination.
---
Winpak is a global packaging group with twelve manufacturing facilities in North America.

They manufacture and distribute high-quality packaging materials and innovative packaging machines. Primarily used to protect perishable foods, beverages, pharmaceuticals, medical, and personal care.