NASA Ames Research Center Wind Tunnel Project: Confined Space Lighting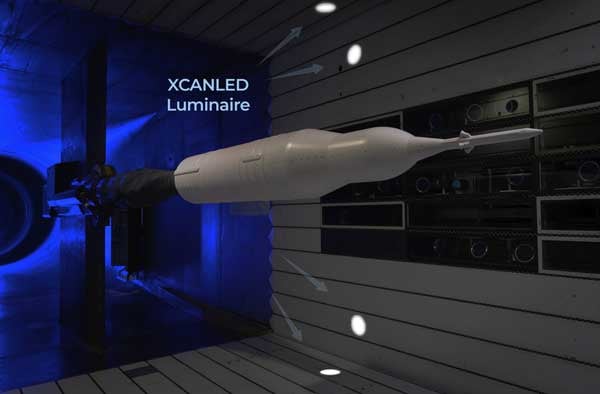 A challenging application for lighting systems is the illumination of confined spaces. The NASA Ames Research Center presented this task to Nemalux.
NASA was researching lighting products that were heavy-duty, and suitable for military and aerospace use.
The lighting had to meet certain requirements:
Lighting may not interfere with or block wind tunnel airflow
Have sufficient illumination for high-speed camera sensors
Must have a flat surface to allow for a flush installation
Be heavy-duty, able to withstand harsh environments
Be flicker-free in a high-temperature environment
Would not compromise the near-vacuum environment.
Nemalux's XCANLED Series met these requirements. Additionally, our GSLEDs were selected to light confined spaces outside the wind tunnel.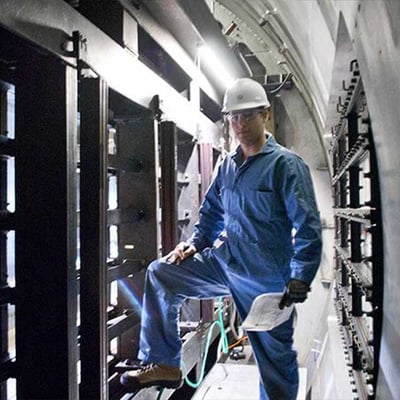 Nemalux Meets NASA
During their research, NASA team members reached out to Nemalux to discuss our industrial LED lighting products and gain our expertise. They invited us to the AMES Research Center, where we met the testing team who operated the wind tunnel. Collaboratively, we assessed the needs around lighting for the high-speed cameras that analyze the performance of each scale model, which could be an aircraft or rocket, or another aerodynamic object. Following our site visit, the Nemalux team designed a lighting approach and made recommendations for wind tunnel installation. The products were then installed by the NASA team.
About the NASA AMES Research Center
The Unitary Plan Wind Tunnel in Moffett Field, California was built in 1956. It is an impressive example of engineering and design. AMES Research Center is one of ten NASA field centers conducting world-class research. This entails development in aeronautics, exploration technology, and science.
The facility continuously seeks to improves its program. Their lighting goals are to increase light levels, decrease costs, and improve visibility to maximise the data gathered by sesiors and cameras.
NASA evaluated several manufacturers to find a reliable lighting partner. After selection, our XCANLED series lights were installed in the ceiling and walls of the wind tunnel, and our GSLEDs were installed outside of it in confined walkways.
Nemalux's XCANLED is a compact, lightweight LED floodlight. The XCANLED is available with 12 to 24 Volt DC input. Certified for use in harsh and hazardous locations.
XCANLED Series Luminaire Key Features:
Thermally managed for maximum longevity

Designed for use in harsh and hazardous locations

Available with a 6ft pre-wired or quick disconnect cable

Options are available with 100° flood or 30° narrow beam profile

Robust construction suitable for indoor and outdoor applications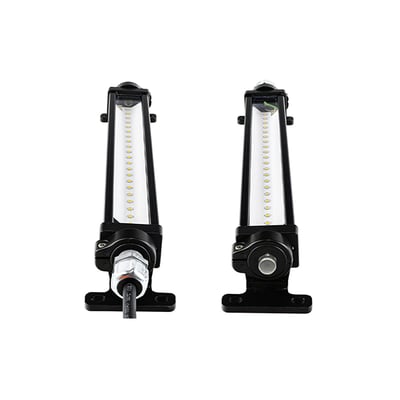 A compact, rugged, and lightweight linear LED fixture. The GS is available in 4 different lengths with AC or DC input. Certified for use in marine, harsh, and hazardous locations.
GS Series Luminaire Key Features:
Adjustable mounting bracket allows for 360° rotation
Designed for marine, harsh, and hazardous location use
Vented enclosure to prevent stress on electronics and gaskets
Optimized thermal management with extruded aluminum housing
Lightweight and low-profile housing allows for deployment for complex projects.
Contributing reasons to use these fixtures:
Maintain optimal case temperature
Both fixtures operate in low voltage
Upgraded lighting is impact resistant
Functions in a low-pressure environment
Optics and lenses prevent excessive glare
Light provides a comfortable workplace for operators
NASA is satisfied with the results and the LED lighting package which remains in operation. The lights have had very positive results for the AMES Research Center, and with affiliated organizations.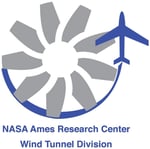 NASA's Ames Research Center, one of ten NASA field centers, is located in the heart of California's Silicon Valley. Since 1939, Ames has led NASA in conducting world-class research and development in aeronautics, exploration technology, and science aligned with the center's core capabilities.
Main image: Aerial view of Unitary Plan Wind Tunnel complex with NASA insignia. Image credit: Photographer - Roger Brimmer 06-22-89 (Gallery)