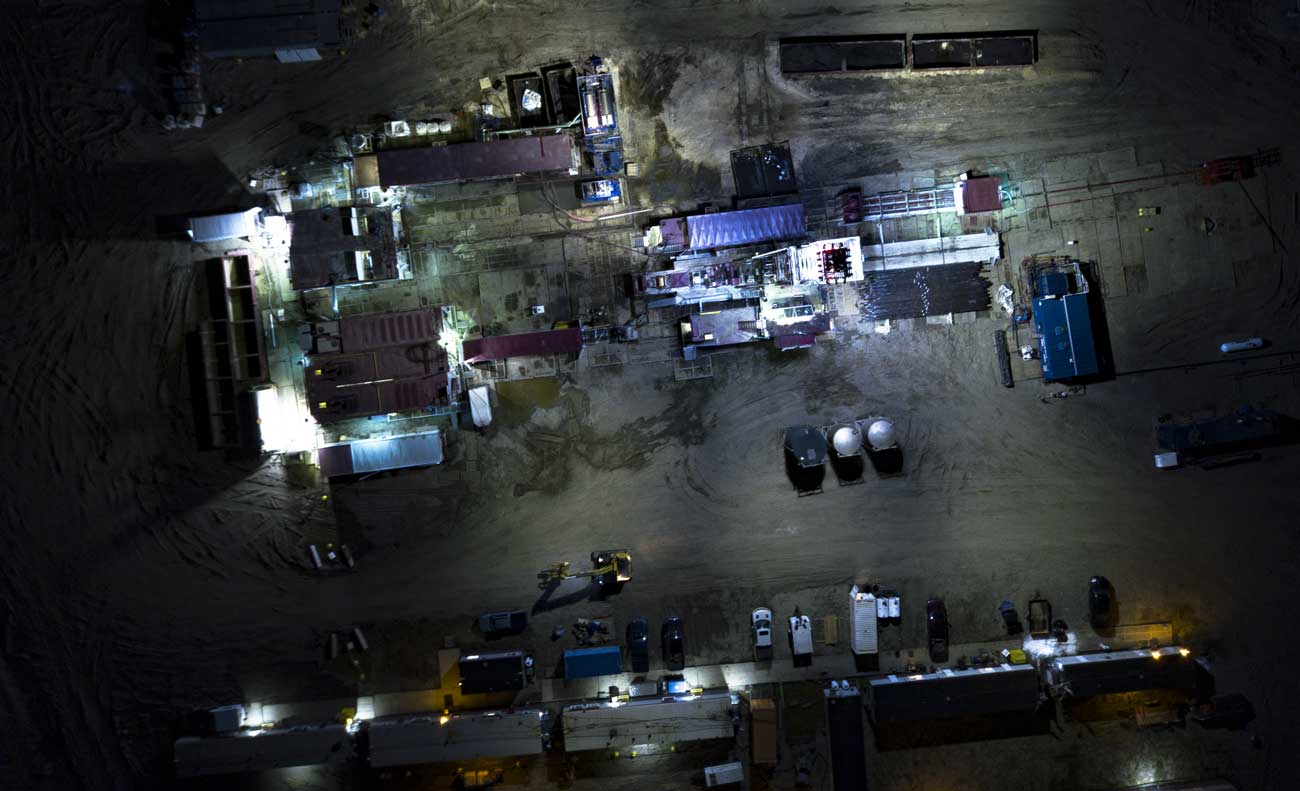 After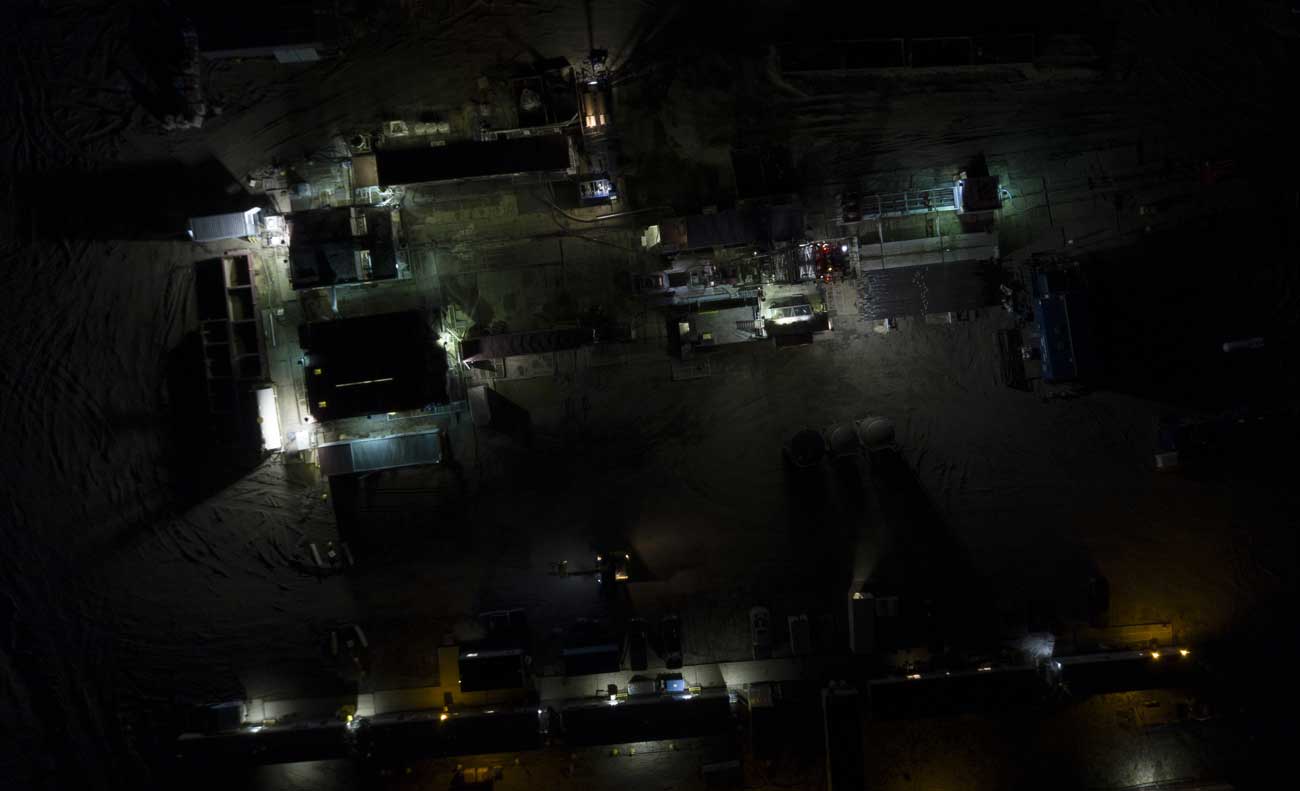 Before
---
This project demanded unique lighting solutions that address site-specific challenges. Savanna Drilling & Well Servicing engaged our in-house lighting design team. We created a lighting plan that included the number of fixtures, rotation, and tilt. The lighting design aimed for an enhanced illuminated well-site.
---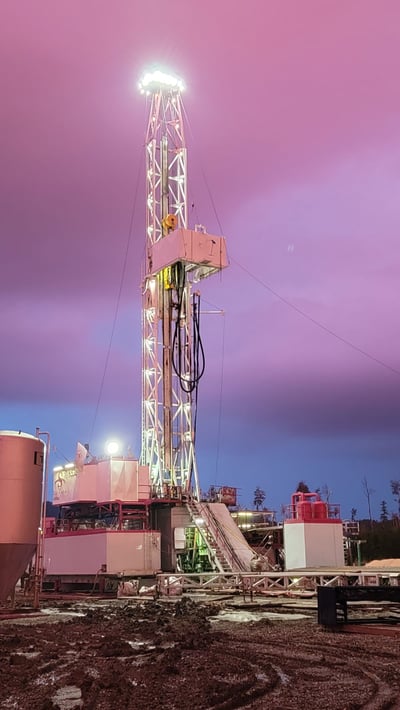 Operator safety and visibility on remote lease drill sites are the utmost priorities. The right lighting approach improves the harsh and hazardous workplace.
Conducting drilling operations during the night takes work. Inadequate illumination and excessive contrast between different zones create safety risks. Conventional approaches include installing light towers and modular building-mounted luminaires. This plan is to achieve target light levels in certain areas. Yet, the process must deliver the minimum recommended lighting level for the site. It usually falls short.

Installation of optically-controlled floodlights is at the top of the drilling rig. These high-output lights deliver 360-degree coverage. Positioning LED floodlights at an elevated mounting location reduce the potential for glare. It increases site visibility, substantially reducing maintenance and rental costs.
The benefits of Nemalux floodlights:
Improved Site Safety
Better Visibility in all weather conditions
Reduced Maintenance with Superior Product Reliability
Dark Sky Compliance and reduced light trespass
Lower Cost, Faster Delivery, Greater Support
Efficient illumination supports worker safety, reduces environmental impact, and promotes undisrupted operations. Have your site supervisor reach out and discuss your industrial lighting needs today.
---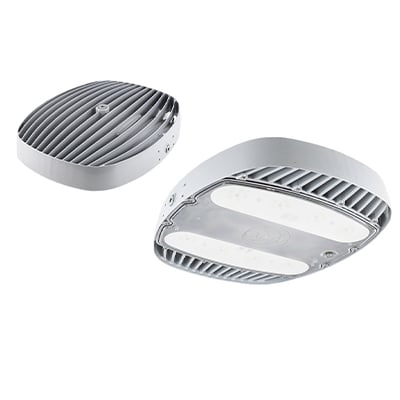 Nemalux's AR LED Luminaire is a versatile light fixture for harsh and hazardous location use. With a high-lumen output package, the AR delivers exceptional illumination. This fixture survives long-term exposure to contaminated environments. Rigorous cleaning routines do not impact the AR housing and lens.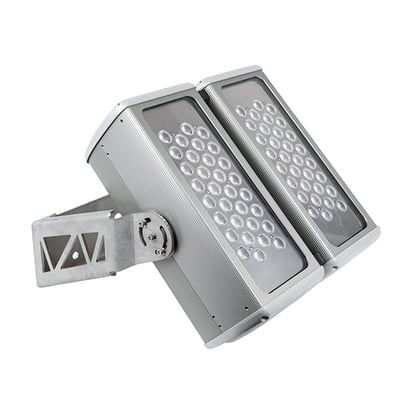 Nemalux's ZLM-2 LED Luminaires is a modular LED luminaire system designed for mounting heights of 30 to 160 feet. Featuring one of the best lumens per-pound ratios in the outdoor lighting segment. Its configurations allow for a lumen output ranging from 28,000 (single) to 112,000 (quad). Incorporating versatility and durability in a single package.